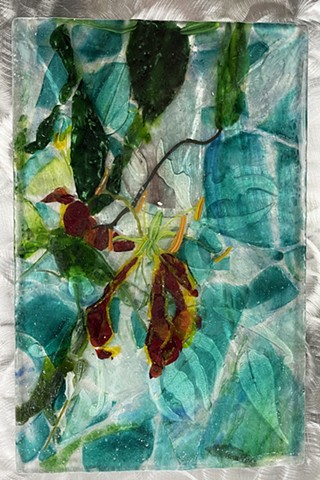 Imagine That! glass is a fine arts studio in the Panhandle of North Florida.
After growing up in Florida, Cheryl Sattler spent nearly 14 years in Maryland missing the ocean. In 2006, she returned home and thanks her lucky stars every year between October and April.
She splits her time between making glass in her Quincy, Florida studio and providing her expertise in education policy to schools, districts, and national organizations. She is ably assisted by felines Prince and Rain, and Mabel the chiweenie.